Jeho Milosť Arcibiskup Ian Ernest bol prijatý do Veľkého Bailiwicku Sicílie.
SUA GRAZIA L'ARCIVESCOVO IAN ERNEST RAPPRESENTANTE DELL'ARCIVESCOVO DI CANTERBURY PRESSO LA SANTA SEDE AMMESSO NEL GRAN BALIATO DI SICILIA COME COMMENDATORE ECCLESIASTICO DELL'ORDINE DI SAN LAZZARO DI GERUSALEMME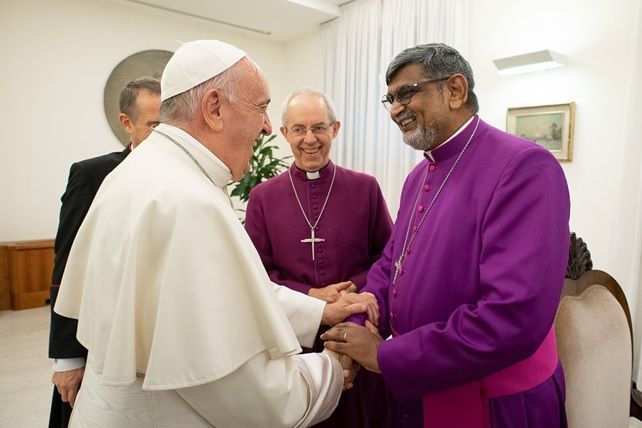 Gerald James Ian Ernest (nato il 30 agosto 1954) è un vescovo anglicano mauriziano. Nel 2001 è stato consacrato come 15° vescovo di Mauritius. Dal 2006 al 2017 è stato arcivescovo della Provincia dell'Oceano Indiano. Dall'ottobre 2019 è rappresentante personale dell'arcivescovo di Canterbury presso la Santa Sede e direttore del Centro anglicano di Roma.
Ernest è stato educato all'Università di Madras e ordinato sacerdote anglicano nel 1985.
Nel 2008 l'arcivescovo di Canterbury gli ha conferito la Croce di Sant'Agostino, il secondo più alto riconoscimento internazionale per l'eccezionale servizio reso alla Comunione anglicana.
L'arcivescovo Ernest, che sarà ammesso nell'Ordine insieme al parroco anglicano di Randazzo, riceverà l'investitura il prossimo 21 gennaio 2024, alla fine del solenne pontificale che sarà presieduto dal Gran Priore Ecclesiastico dell'Ordine presso la Chiesa Capitolare del Sacro Cuore in Monreale, preceduto, il 20 gennaio, da una veglia ecumenica di preghiera, presieduta dal Cappellano Maggiore del Gran Baliato ed Arcivescovo dio Monreale, presso il Duomo di Santa Maria la Nuova.
---
HIS GRACE ARCHBISHOP IAN ERNEST REPRESENTATIVE OF THE ARCHBISHOP OF CANTERBURY TO THE HOLY SEE ADMITTED TO THE GRAND BALIATE OF SICILY AS ECCLESIASTICAL COMMENDATORE OF THE ORDER OF SAINT LAZARUS OF JERUSALEM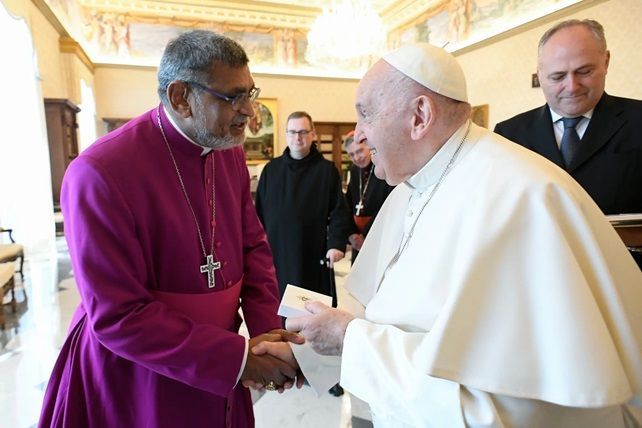 Gerald James Ian Ernest (born 30 August 1954) is a Mauritian Anglican bishop. In 2001 he was consecrated as the 15th bishop of Mauritius. From 2006 to 2017 he was archbishop of the Province of the Indian Ocean. Since October 2019 he has been the Archbishop of Canterbury's Personal Representative to the Holy See and Director of the Anglican Centre in Rome.
Ernest was educated at the University of Madras and ordained an Anglican priest in 1985.
In 2008 he was awarded the Cross of St Augustine, the second highest international award for outstanding service to the Anglican Communion, by the Archbishop of Canterbury.
Archbishop Ernest, who will be admitted to the Order together with the Anglican parish priest of Randazzo, will receive his investiture on 21 January 2024, at the end of the solemn pontifical ceremony that will be presided over by the Grand Ecclesiastical Prior of the Order at the Sacred Heart Capitular Church in Monreale, preceded, on 20 January, by an ecumenical prayer vigil, presided over by the Senior Chaplain of the Grand Bailiwick and Archbishop of Monreale, at the Cathedral of Santa Maria la Nuova.