Nové memorandum o porozumení podpísané medzi štruktúrami zdravotníctva San Lazzaro Onlus, Samo Onlus a Karol pre poskytovanie domácej starostlivosti.
FIRMATO UN NUOVO PROTOCOLLO D'INTESA TRA LA SAN LAZZARO ONLUS, LA SAMO ONLUS E LA KAROL STRUTTURE SANITARIE PER L'EROGAZIONE DELLE CURE DOMICILIARI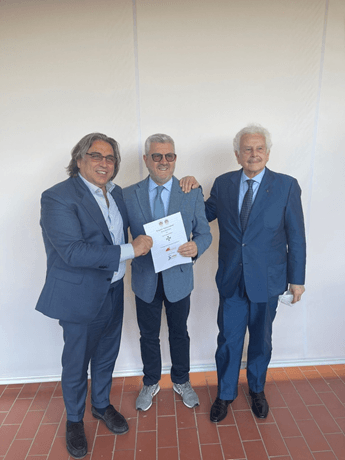 (a sinistra l'avv. Marco Zummo, Presidente della Karol, al centro il dr. Giuseppe Canzone, Presidente della San Lazzaro Onlus
ed a destra il dr. Luigi Zancla, Presidente della Samo)
Il progetto "Sanità Solidale", avviato nel settembre 2021, ha registrato un ulteriore sviluppo con la firma di un protocollo d'intesa tra la San Lazzaro Onlus, la Karol e la Samo Onlus, avvenuto nei giorni scorsi.
La "San Lazzaro Onlus" e la "Samo Onlus", Associazione non lucrativa di utilità sociale accreditata SSR, hanno stipulano un protocollo d'intesa finalizzato alla erogazione gratuita di prestazioni sanitarie domiciliari a favore delle persone che non dispongono di una assistenza sanitaria a carico del SSN. Tali prestazioni domiciliari saranno erogate con la piena integrazione dei Confratelli Soci della "San Lazzaro Onlus" e delle Strutture Sanitarie del "Gruppo Karol Strutture Sanitarie" e della Samo Onlus.
Ai fini della individuazione dei soggetti destinatari delle prestazioni ci si avvarrà anche della CARITAS, nelle sue varie articolazioni diocesane, secondo termini e modalità che saranno concordate con le strutture locali.
In particolare, la Samo Onlus erogherà, in accordo ed in sinergia con la San Lazzaro Onlus e la Karol, le seguenti prestazioni sanitarie: assistenza domiciliare ai pazienti affetti da patologie neoplastiche che non si possono più avvalere di cure attive ed ai pazienti affetti da patologie neurodegenerative (es. SLA) o altro tipo di patologie croniche definitive in fase palliativa/terminale.
---
NEW MEMORANDUM OF AGREEMENT SIGNED BETWEEN SAN LAZZARO ONLUS, SAMO ONLUS AND KAROL HEALTHCARE FACILITIES FOR THE PROVISION OF HOME CARE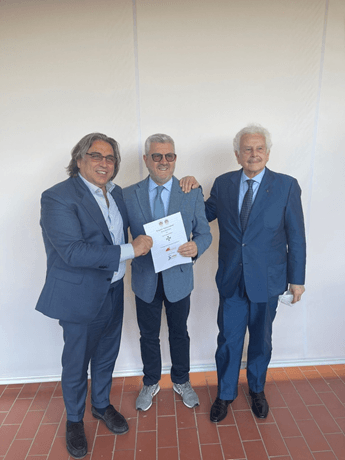 (left lawyer Marco Zummo, President of Karol, centre Dr Giuseppe Canzone, President of San Lazzaro Onlus
and on the right Dr Luigi Zancla, President of Samo)
The 'Sanità Solidale' project, launched in September 2021, has undergone a further development with the signing of a memorandum of agreement between San Lazzaro Onlus, Karol and Samo Onlus in recent days.
The 'San Lazzaro Onlus' and the 'Samo Onlus', a non-profit association of social utility accredited by the SSR, have signed a memorandum of agreement aimed at providing free home healthcare services to people who do not have healthcare assistance paid for by the SSN. These home care services will be provided with the full integration of the Brother Members of the "San Lazzaro Onlus" and the "Karol Group Health Facilities" and the Samo Onlus.
The CARITAS, in its various diocesan branches, will also be used to identify the recipients of the services, in accordance with terms and procedures to be agreed with the local structures.
In particular, Samo Onlus will provide, in agreement and in synergy with San Lazzaro Onlus and Karol, the following healthcare services: home care for patients suffering from neoplastic pathologies that can no longer avail themselves of active treatment and for patients suffering from neurodegenerative pathologies (e.g. ALS) or other types of definitive chronic pathologies in the palliative/terminal phase.